On-Site CPR And First Aid Training Brisbane
BLS First Aid Training provides Nationally Recognised Training on behalf and in partnership with The First Aid Group Pty Ltd (Registered Training Organisation 32268).
In addition to public training, we offer on-site First Aid Courses for 6 to 15 attendees per session.
We offer onsite training for the following courses UETDRRF004, HLTAID009, HLTAID011 and HLTAID012. Please note that our HLTAID011, HLTAID012, and UETDRRF004 courses all include HLTAID009 (CPR) automatically.
Why Choose BLS First Aid On-Site Courses?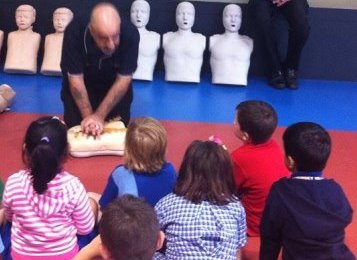 Inexpensive First Aid Training
On-site training includes no extra charge. With the same flat rate as our public first aid courses, you can take the training wherever and whenever you want. This makes our on-site sessions comparatively extremely cheap, with the same high quality as the public courses.
Please note that a minimum number of 6 attendees per course type is required in order for the on-site training to take place.

Covid Safe Capacity
The maximum capacity of each on site session is 15 people, each having their own mannequin to work with. During all lessons, attendees' well-being is our first priority and will be ensured by our Covid Safe practices.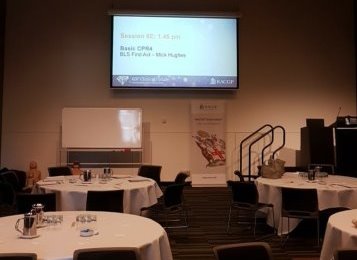 Flexible On Site Sessions
We work around your hours. Whether it's early morning, late evening or on the weekend, we can work out a time that is suitable for you and your team. When it comes to on site sessions, you have the total flexibility to tailor the time and location to your organisation's requirements.
Apart from Mondays and Sundays, our on site first aid and CPR courses can be held at any time that suits your schedule.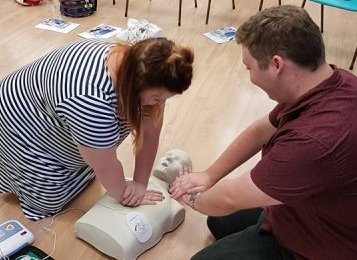 Certified and Experienced First Aid trainers
Our on site training has been trusted by big name clients from various industries, including Healthcare, Engineering and Education. We have delivered our onsite first aid classes to The Royal Australian College of General Practitioners (RACGP), Anglicare, Australian Dental Association, QCCS, AEICS and many big schools across Queensland.
Your on site First Aid Training is delivered by our highly experienced and expertised trainer, Mick Hughes. Mick has 16 years' experience teaching first aid to a variety of people including Doctors, Nurses, other Healthcare Professionals and Childcare Educators.
Enquire About Our On-Site First Aid Courses
Whether you're in Brisbane or any of the surrounding areas, we bring our top-notch on-site CPR & first aid training to you. Please fill in this form and we will get back to you within 48 hours.