Online Learning Explained!
September 10, 2015

Posted by:

BLS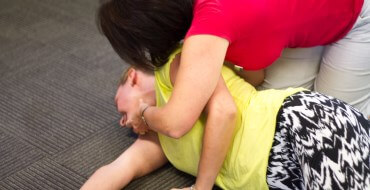 BLS First Aid's Online Learning
(In accordance with ABC License Training RTO 3399)
Our Online Learning is a theory questionnaire we have you complete before coming to a course. This way, we make sure the majority of your required theory work is finished before your arrival. This allows us to focus on hands on learning, and learning through experience. This also allows us to complete our First Aid courses in a single session.
We believe at BLS First Aid that the best way to learn is by doing. We ensure that you get involved and feel confident in your First Aid abilities. Achieving this is easy with our skilled instructors, hands on scenarios, and our step by step guidance throughout the course.
The Online Learning instructions will be emailed to you once you book on a course. Alternatively, below is a direct link;
If you have any questions or issues with the online learning, please let us know directly at [email protected]