Safety Observers For Electrical Work
May 22, 2015

Posted by:

BLS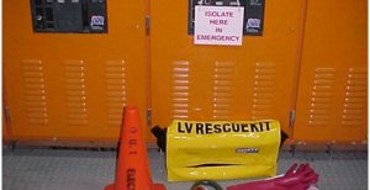 The requirements for assessing the competence of electrical work safety observers to rescue and resuscitate a person changed on 1 January 2014.
The person acting as a safety observer for electrical work must be competent to implement control measures in an emergency and be competent to rescue and resuscitate the worker who is carrying out the electrical work. As well, they must have been assessed as competent to rescue and resuscitate a person in the past year (previously six months). This also means that if a person undertakes rescue and resuscitation training and is assessed as competent, they can act as a safety observer for one year without further assessment of their competence.
Expiry dates on existing rescue and resuscitation statements/certificates may still show that reassessment is required after six months. Regardless of this, a 12 month re-assessment period applies.
A safety observer should be present when energised electrical work (including testing work) is carried out. The exception is for testing work where a risk assessment shows there is no serious risk associated with the work. This requirement has not changed.
It is important to note that there has also been no change to the roles and responsibilities of a safety observer or to the knowledge and skills required to fulfil the role. Further, there is no change to the type of training that a person should undertake to gain or maintain the required level of competence to act as a safety observer.